How the Electric Christmas Started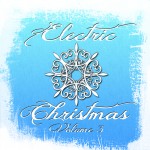 Hi! Bret Ferguson here. I founded the Electric Christmas project back in 2003.
A couple of reasons I started this is, one, I absolutely love Christmas music of all kinds but am partial to the old crooners like Bing Crosby, Frank Sinatra, Dean Martin, Sammy Davis Jr. and others like Andy Williams. Probably Christmas music I heard as a child.
The other reason I started it was, while there always seems to be "Acoustic" type Christmas music and shows there wasn't much for Rock, Jazz, Pop, or even Heavy Rock style of Christmas music. Not locally anyway.
So I had this idea of doing an "Electric" Christmas type of CD but wanted a variety on it. I knew what I wanted and that I couldn't do it all on my own so I started talking to many local guitar players I know, and some I didn't, to see if they'd even be interested in something like this. I wasn't sure anyone would be interested, but to my surprise, many were and that's where it started.
As you will hear there are many styles represented, all Electric, with many new twists and turns to Christmas music.
Another great part of this Electric Christmas Project is helping people.   A portion of all sales goes to a local charity in our community.
As of this time, we don't have any corporate sponsors, the project is self-funded to have CDs and a website created.  All of the player's time to record and arrange the songs is donated or "volunteered" for this project.  So please say a BIG thank you to the players if you see them.  Can I express enough to support local music? Please support local music.
I really want to thank you for stopping by my site and checking it out.  Grab your digital copy of one or all of the Electric Christmas CDs and promote local charities and your local musicians!
God Bless,
Bret Ferguson